Apple MacBook Intel Core 2 Duo 2.0GHz 13" Aluminum Unibody MB466LL/A (Late 2008) Memory Upgrades
Apple MacBook 5,1 (Late 2008) MB466LL/A Memory Specs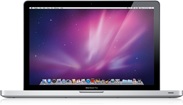 STANDARD MEMORY: 2GB (2 X 1GB)
MAXIMUM MEMORY: 8GB (With Boot ROM Version MB51.007D.B03 & OS 10.6)

NUMBER OF SLOTS: 2
MEMORY TYPE: DDR3-1066MHz 204 PIN SODIMM
NOTE: The 2008 MacBook is built with a milled aluminum Unibody and has and Intel Core 2 Duo Processor. It has two memory sockets which can be upgraded to 8GBs maximum memory with Boot ROM Version MB51.007D.B03 and running MacOS X 10.6 "Snow Leopard.". Otherwise max memory will be 6GB. Memory can be installed one-at-a-time. Apple recommends two modules of the same size be installed for maximum performance.
Apple MacBook 5,1 2008 Core 2 Duo 2.0GHz Memory Upgrades
Welcome to Data Memory Systems. DMS sells only 100% compatible Apple MacBook memory upgrades for your application
Your Apple MacBook MB486LL/A needs DMS Certified DDR3 1066 PC3-8500 204 Pin SODIMM's. With 2 sockets, you can add 2 DM50 223-1 4GB Modules to go to a total of 8GB
We have all your Apple MacBook upgrades right here, including internal and external hard drives or solid state drives (SSD).
There is no need to buy a new machine. By adding a DMS Celerity Solid State Drive (SSD) and updating your operating system, it will increase your speed and make it comparable to 2012 MacBook Pro.
All of our memory is built with major brand components from trusted manufacturers such as Hynix, Micron, Samsung and Elpida. DMS Certified memory comes with a no hassle lifetime guarantee.